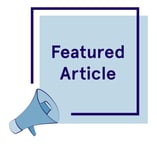 In this article, David Lewis (Chief Client Officer), Kelly Peters (CEO and Co-Founder), and Dan Ariely (Chief Behavioral Scientist and Co-Founder) consider the economic fallout caused by a global pandemic, and consider the role of behavioral economics in managing mindsets when managing money in these trying times.
Behavioral economics not only pinpoints biases that can tilt us toward poor choices, but it also provides directions for how to overcome them.
A deeper understanding of the science of behavior can help preserve rationality in the ranks of financial professionals, and ensure that investors, too, keep their cool in challenging times.